At DistroTV, we want to wish you a Happy Diwali! Read along to learn a little more about the joyous celebration with us.
What is Diwali?
Diwali is a five day celebration commonly referred to as the Festival of Lights. It is the largest celebration in India each year that signifies light over darkness, hope over despair and good over evil. It is celebrated by millions and is the most significant religious festival for followers of Hinduism. It is also celebrated by Jains, Sikhs and many Buddhists.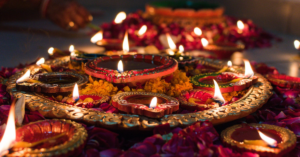 When is Diwali celebrated?
Diwali is celebrated each year in late October or early November, beginning two days prior to the new moon in that current cycle.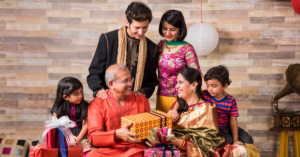 How is Diwali celebrated?
Many celebrate the festival by attending worship services and sharing yummy sweets with their friends and loved ones. Diwali encourages individuals to open up their hearts to love and joy, to celebrate friendships and to let go of bitterness. Non-Hindu neighbors are welcome to celebrate this spiritual festival to join in on the celebration of life and goodness.
Fireworks sparkle in the sky to represent the light over darkness. Diyas, oil lamps typically made from clay, are also used during this celebration to represent light, purity and goodness.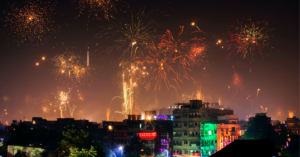 How to Wish Someone a Happy Diwali
"Happy Diwali" is always accepted! You may also choose to use a greeting wishing someone a prosperous, joyous or healthy life.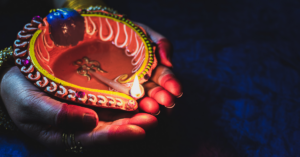 Tune into DistroTV Desi to explore culture, traditions, entertainment and more!