Hi everyone! DistroTV's wide selection of 150 channels brings you new and exciting content every day – from live sports to documentaries, lifestyle and international news. We're thrilled to announce a lineup of live and on demand summer content coming to DistroTV this July, including a diverse selection of new channels. Check out the list below for new and noteworthy content coming to DistroTV – all for FREE! 
Royally US – every Wednesday on US Weekly
Us Weekly gives you all the tea on what we know best: The Royals! From exclusive info on Harry and Meghan, to all about Kate and Meghan's fashion, to inside Prince George and Princess Charlotte's lives growing up Royal – we have everything you need to know about our favorite family across the pond.
Cinelife (On Demand and Channel 262)
CInelife is the best in independent film in all its glorious variations, from the geniuses at Magnolia Pictures.
Centurion (July 2)
The Host (July 2)
Leaning Into the Wind: Andy Goldsworthy (July 22)
Monsters
Red Cliff (leaving Aug 14)
Journy is all about travel and in July their global trip continues with some South East Asian focused docs and shows, plus the glamourous world of glamping and Richard E. Grant.
Fuse Backstage is all about music and the celebrity lifestyle that surrounds it. Big Freedia is back and celebrates what makes us all free to be ourselves all 4thof July weekend, with a Freedia Be You and Me marathon.  And fuse celebrates Selena Gomez' birthday with a brand new documentary, Dreaming on July 22nd.
NEW TO DISTROTV: WionTV (Channel 303)
WION (World is One News) is one of the fastest growing News channels in the world. WION a multinational English news channel examines global issues with in-depth analysis. It is a 24×7 News Network with presence is 80 countries and growing.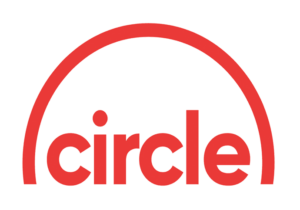 NEW TO DISTROTV: CircleTV (Channel 302)
Your new home for country music, southern lifestyle, and entertainment.
NEW TO DISTROTV:  Mastiii (Channel 301)
Mastiii is India's No.1 free 24×7 Music & Youth channel! It has a universal appeal, ranging from peppy to romantic & from retro to latest blockbusters.
NEW TO DISTROTV:  Nosey (Channel 20) 
Nosey is the FREE TV video app with full episodes of the best of Maury Povich, Jerry Springer, Steve Wilkos, Sally Jessy Raphael, Joan Rivers, Trisha Goddard, and much, much more! It's outrageous…in a good way.
Check back with our blog anytime for news and updates from all our great channel partners.
Until then, get your Distro on!
Dee Tee Vee.